By Heidi Kaufman and Matthew Hannah
For many years, the field of Digital Humanities has grown in prominence in American universities. Although there are no PhD programs in DH yet offered in the United States (that this author is aware of) new programs are being developed all the time to supplement the undergraduate minors and majors and graduate certificates and master's degrees that have already cropped up. New opportunities are becoming available to those with DH experience and to those who work in DH. So, for today's Monday edition, we want to draw attention to a few great examples of these new developments, which have come to our attention in the last week. We've divided these opportunities into two segments, for those interested in postgraduate work both outside and inside the academy.
"DH Job Opportunities or What You Can Do With DH Experience"
 In this first segment, we want to point out some of the interesting and unique jobs that suit undergraduate and graduate students with DH experience. I've only listed the technological requirements listed for these jobs, so click the links if you want to read more:
Project Coordinator, Humanities Commons, MLA

Graduate student, PhD : Demonstrated facility with technology and ability to work collaboratively with the MLA staff and other humanities organizations to help foster greater collaboration and communication in the humanities.

Curator of Printed Materials (DH desirable), American Philosophical Society

MLS + MA OR Ph.D. required. Experience with and knowledge about digital humanities and library technology desirable.

Music, Cinema and Media Studies Editor, University of California Press

B.A. with editorial experience in digital publishing

Digital Learning Producer, Art Institute of Chicago

Bachelor's degree in art history, education, communications, or digital humanities. A master's degree preferred.

Instructional Designer, Upper Diamond (LA)

Bachelor's degree or equivalent is required. Formal education in Instructional Design, Instructional Technology, Adult Education or a related field.

Asst. Dir. of Engagement Communications, Occidental College

Bachelor's degree and knowledge of modern data management practices and techniques including data-based computerized information systems, data modeling, and models of analysis that leads to effective decision making on behalf of the program.

Curatorial Assistant, Getty Center Dept. of Photographs

Bachelor's degree in art or art history required; Master's preferred. Familiarity with Microsoft Word, Excel, and database management programs.

Assistant Professor of Writing, Rhetoric, and Digital Studies

Ph.D. in English, Rhetoric and Composition required with interest in teaching Digital Studies (for those who want to write and produce content for electronic spaces and understand how those spaces are designed).
Alongside the growing demand for PhDs in the humanities who can teach DH, undergraduates and master's students are also in demand when possessing some technical knowledge and experience. Although the field is a scholarly pursuit in its own right, DH also offers important computing skills to students interested in other careers outside academia.
"DH in the Academy"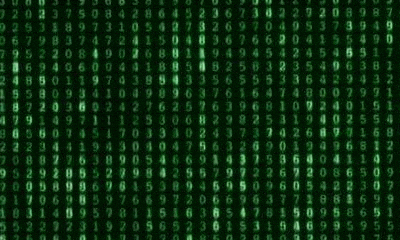 For those interested in pursuing DH in academia, there are also new opportunities. In this next segment, we turn to some recent  offerings for graduate students studying DH and searching for further opportunities.
In addition to offering a great series of workshops over the summer for DHers to develop important skills (see our previous post on DHSI), the University of Victoria also offers a graduate certificate in Digital Humanities. As part of their summer offerings, graduate students who attend can apply credits toward this certificate, which provides students with high-level training and offers credentials in important aspects of DH. This certificate provides a digital value to any graduate program and offers important development of a robust digital profile, which is increasingly important for academic jobs in the humanities.
For more information, visit the University of Victoria.
In addition, there are a growing number of academic journals dedicated to DH. Most recently, centerNet, an international network of DH centers, launched the first issue of their new journal DHCommons, which launches alongside a redesign of their DHCommons Project Directory (http://dhcommons.org/)! The first issue includes project statements and peer reviews for the mid-stage digital humanities projects from around the world; two "How Did They Make That?" features edited by Thomas Padilla; and an editorial introduction outlining both the joys and challenges of launching a journal devoted to interdisciplinary project reviews in multiple languages. If you are interested in pursuing DH as a graduate student or early career researcher, consider submitting your project to an interdisciplinary journal like DHCommons.
 Although we believe in DH as a scholarly field with its own investments and possibilities, we are excited about the possibilities for all levels of DH scholarship. Whether you are an undergraduate or a tenured professor, DH skills can provide exciting new opportunities for humanities scholarship, and we hope you will explore further some of these. As a key directive of our mission to build a DH program here at UO, we hope to provide cutting-edge experience with digital tools and technologies. If you are interested in learning more, we will be holding a special Halloween DH working group on October 30th, 2-4 p.m., in McKenzie 375. We hope to see you there!
Images:
"Graduates" retrieved from: https://s-media-cache-ak0.pinimg.com. 27 Oct. 2015.
"Data Matrix" retrieved from: http://media.giphy.com. 27 Oct. 2015.
"Skeleton Waiting on Computer" retrieved from: http://www.tenebrousmagazine.com. 27 Oct. 2015.